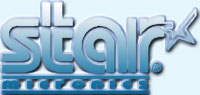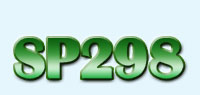 9 Pin Serial Impact Dot Matrix

3.1 Lines Per Second

Putty or Gray

Model Available

Slip Paper Only

N/A

No. of Columns

42



7 x 9
1.2 (W) x 2.42 (H) mm

Paper Specifications
Width
Length

Margin Top / Bottom
Thickness 1 Ply Paper
Copy Capability 2 Ply
Copy Capability 3 Ply
Minimum Print Width


3.15 – 7.17 in (80-182 mm)
3.15 – 10.8 in (80-257 mm)

5 / 14 mm
0.09 - 0.2 mm
Original + 1, 0.12 - 0.25
Original + 2, 0.12 - 0.25
63 mm

Ribbon Specifications

RC200B
RC2000D



Black (1,200,000 Characters)
Indelible Black Ribbon (Laundry Applications)

Cover Open Sensor

N/A

Multiple Copy Support

Original + 2 Copies Maximum

Journal Capability

N/A

Label Support

N/A

Power Supply

External; Requires PS60A External Power Supply

Drivers Available

Windows® XP 32 Bit, Vista 32Bit, Windows 7 32 Bit, Server 2008 32 Bit, XP Embedded, CE, POSReady 2009, OPOS™, StarIO SDK

Digitally Signed (WHQL)

N/A

Swappable Interfaces

N/A

Connectivity

Serial or Parallel

Emulation Modes

Star Mode, ESC/POS™

Peripheral Drive Circuit

2 Drivers

Power

24V DC / 100-240V AC

Operating Conditions

Temperature: 5ºC to 40ºC
Humidity: 10% - 80% RH (without condensation)

Storage Conditions

Temperature: -20ºC to 60ºC
Humidity: 5% - 90% RH

Dimensions
Weight

180(W) x 190(D) x 138.5(H) mm
2.1 kg

Safety Standards

UL, C-UL, TüV, CB, FCC CE

9 Million Lines
70 Million Characters

Ribbon Cartridge, User Manual, Ferrite Core

Warranty

3 Year Limited Manufacturer Warranty (US and Canada)

Options

PS60A External Power Supply
24V Mobile Power Supply
AutoSide Loading™

High Reliability

MCBF: 22 Million Lines
Guillotine Auto Cutter: 1 Million Cuts

Save precious counter space

Multiple Copy Support

Multiple Paper Width Support

Top and Bottom of Form Paper Sensors

Automatically detects the top and bottom of documents to prevent manual adjustments
External Power Supply
PS60A

The PS60A is a compact power supply that can be set beside or behind the Printer or easily hidden away underneath a counter.

Mobile Power Supply

The Mobile Power Supply allows users to put the SP298 into vehicle applications like Printing law enforcement tickets, truck tickets, and more. It converts 12VDC into the required 24VDC to power the Printer.
| | | |
| --- | --- | --- |
| Part Number | Model | Description |
| 39309200 | SP298MD42-G | Impact, Friction, Serial, Putty, Ext PS (not included) |
| 39309260 | SP298MD42-G GRY | Impact, Friction, Serial, Grey, Ext PS (not included) |
| 39309300 | SP298MC42-G | Impact, Friction, Parallel, Putty, Ext PS (not included) |
| 39309310 | SP298MC42-G GRY | Impact, Friction, Parallel, Grey, Ext PS (not included) |